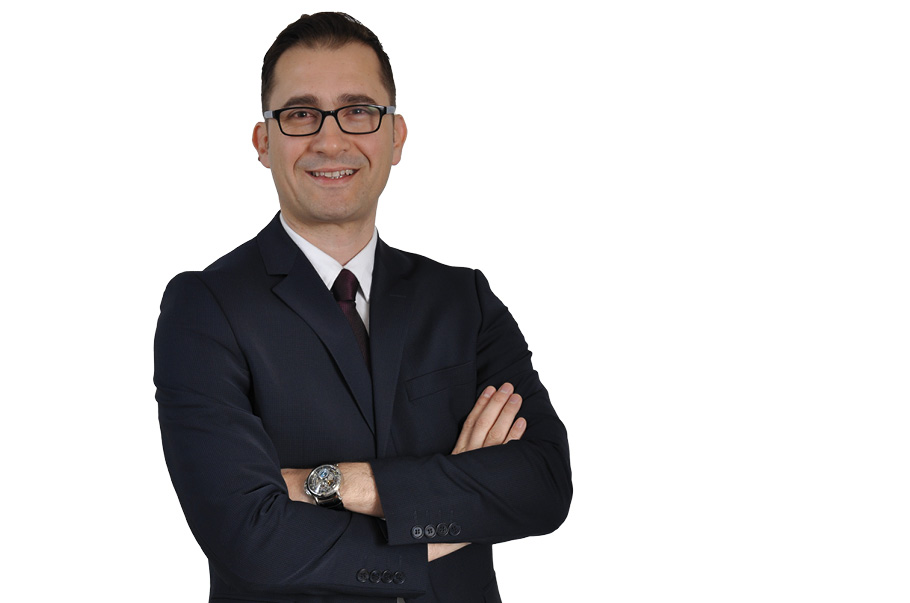 Interview with Olgar Suner, Deputy General Manager at Turka.
How the export activity develops nowadays? What challenges stay before producers in 2023?

First of all, I would like to express that we had a very successful year in 2022, despite many negative developments on a regional and global scale. We achieved this success not only in the local market but also in the global markets. Therefore, we can say that we left behind a successful year in terms of export activities.

As I have just stated, as a result of the negative developments experienced last year, there were some serious fluctuations in the markets. As it is well known, we felt the most obvious effects of these developments primarily in the supply chain. However, thanks to our highly skilled supply chain team, we did not have any problems with access to raw materials. Of course, this has allowed our current partners to increase their trust in us, and therefore, it has helped our sales team find new partners and increase the sales volume of the company. I would like to take this opportunity to thank the sales and purchasing teams for their great efforts for the growth of the company during this difficult time.

Although the effects of some negative developments experienced in 2022 have started to decrease, they are not completely out of our agenda. In fact, we will continue to feel the effects of some of them even more in 2023. As it is well known by everyone, an economic recession is prominently included in the forecasts of international financial institutions and economists for 2023. As Turka Group, this issue was among our priority agendas in the budget processes for 2023. We always take this reality into consideration in terms of the trajectory of our sales and the control of our expenses and we make our plans accordingly. In this context, necessary assessments in terms of measuring and managing our current risks are made under the leadership of the finance unit with the contributions of other relevant units, and necessary hedging transactions are carried out. In this context, it is important both operationally and financially for the manufacturers to measure their current risks well and to take the necessary positions in order to be affected by the fluctuations expected to be experienced in the markets to a minimum.

Lastly, I would like to touch on the changes in customer expectations. Customers are getting more demanding, for both faster delivery and low prices with value added products. As manufacturers, we need to be well-prepared for these as well and respond to customers' expectations.

Your development plans are...

Our clients are comprised of predominantly three sectors: retail, foodservice and B2B. Our products are available in more than 60 countries and popular among the customers of biggest supermarket chains in Europe and MEA. We are planning to expand our production capabilities in other continents in the years to come apart from Poland and Spain facilities in order to benefit from logistics advantage.  

Other than that, we focus on innovative products in 2023. For the coming fairs we want to introduce our new innovative products to the market.

Please tell us about your export offer. For what is it appreciated by consumers?

Our strategic locations both in Poland and Spain allow us to cater to over 60 countries and ensure fast delivery in a changing global market. We can offer competitive prices to our customers who ask for private label. With the support of our marketing team, our customers will be able to configure and design the scale, weight, flavor and package design as they wish. We are always proud of offering our clients fast and tailor-made products with the help of our highly qualified staff.

Beyond the logistical advantage, another advantage of our production in two different EU member countries is that it allows us to access different raw materials and energy sources, which allows us to hedge our risks. Our effort to meet the demands of our customers and establish a long-term business relationship with a customer-oriented, fast and flexible service approach ensures customer satisfaction and naturally success.

How important is "green" development for Turka company?

In order to follow international standards and compete globally, Turka Group companies regard implementation of ESG strategy as inevitable in order to develop and maintain a strong, trusted brand and reputation, both in absolute terms and relative to peers.

Environmental sensitivity is a criterion that we focus on highly both in production processes and in supplier selection. Strict implementation of this principle is among the top priorities of the company's top management. It has been adopted as the basic policy of our company to continue our productions with clean energy sources as much as possible. In this context, we work on solar energy to meet all of our energy needs in one of our production facilities.

Thank you for the interview.





tagi: Turka , food market , sales , trade , consumer , FMCG , wholesale , retail , food products , news , new products , food industry , retail chains , grocery stores , Poland ,