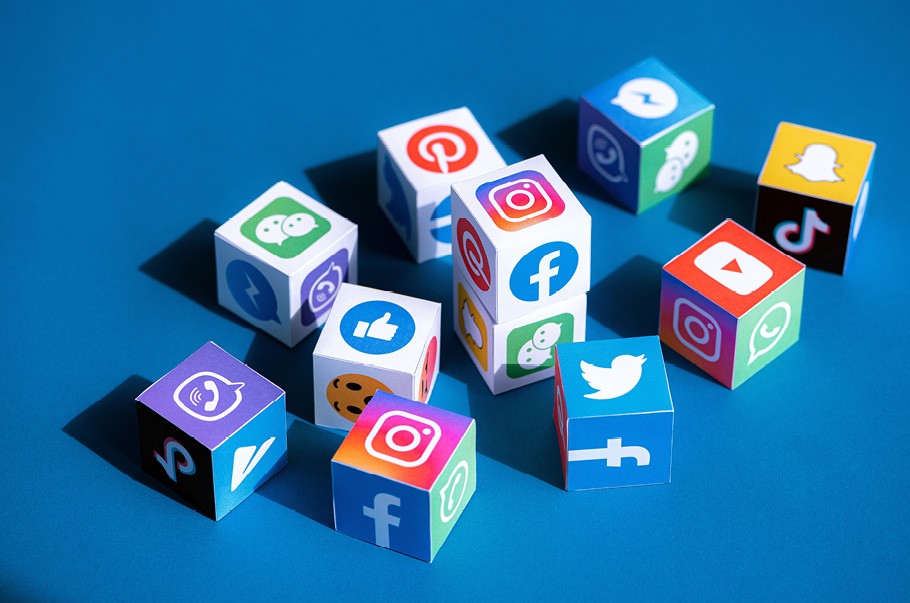 Social media is not only a tool to spy on other people's lives, or at least no longer. Now, it is also becoming a significant tool for online trade, almost a half of Polish people (46%) have made a purchase through social media over the last 6 months1.
Moreover, entrepreneurs notice this potential as well, since 2 out of 3 (65%) European online traders have used those platforms to distribute their products, including 65% of Polish companies. What is the potential of social commerce on the Polish market? It turns out that, according to PayPal Ecommerce Index 2022, it is quite large. In 2022, it was estimated that the social commerce sector in Poland would reach the value of USD 2.760 billion (approx. PLN 12.25 billion)2. According to PayPal Ecommerce Index 2022, trade via social media platforms is becoming a significant part of the European e-commerce landscape, since even 2 out of 5 Europeans (43%) have made a purchase via social media over the last six months3. These statistics also includes 46% of Poles, which is 3 pp more in comparison with the European average.

As the results of the study show, many traders have started achieving high results on social commerce. However, the broader role of social media – presentation of new goods and services to consumers –remains important. 1 out of 4 European consumers search social media to find something they could find interesting, and they follow their favourite brands there4. Combined with advertisements, this leads them to make many new discoveries in these channels.

Interestingly, although more than 1 out of 10 European consumers have bought a product thanks to a social media influencer or followed influencers to see what they use or wear, posts of brands still have a stronger impact on their decision-making processes than individual influencers5.

Top companies from the social media sector, noticing the progress in the development of social commerce and the results which can be obtained through this technology, do not hesitate to stimulate its development by adding new functions to their platforms.

Traders notice the potential of the market, as 65% of European traders currently distribute their goods and services via social media – including 65% of companies in Poland6. Many of them still use social media only to build the brand awareness and redirect the shopping activity to other channels, such as an external website. Nevertheless, a quarter of sales in Europe (24%) is already affected directly via social media. Trade companies in Ireland are the market leader (30%), closely followed by traders from the Netherlands, Israel, and Poland, who declare approx. 29% of their sales come from this channel.

European consumers are definitely starting to master the social-media shopping channel - 1 out of 6 of them has made a purchase at least once per week (or more often)7. Combined with the size of shopping, this translates to average monthly expenditures, on social commerce on all markets, amounting to 141 euros, whereas most money is spent by the Israelis (186 euros) and the Dutch (174 euros), followed by the Belgians (160 euros) and the Greeks (158 euros). This trend is present in Poland as well – every tenth Pole (14%) has made a purchase through a social platform at least once per week, spending an average of 112 euros per month this way (approx. PLN 524).

 Therefore, local traders should start looking for ideas to incorporate social media into distribution of their goods or services, be it as a method of building awareness around their brand or a direct sales channel. The data shows this channel will be increasingly difficult to ignore in 2023.



---
1 PayPal eCommerce Index 2022; research methodology: a 15-minute survey of 15,221 consumers from Europe and Israel, aged 18-75, & a 10-minute survey of 4,604 corporate decision-makers from Europe and Israel. All data in the press release come from this report, unless stated otherwise.
2 Poland Social Commerce Market Intelligence and Future Growth Dynamics Databook - 50+ KPIs on Social Commerce Trends by End-Use Sectors, Operational KPIs, Retail Product Dynamics, and Consumer Demographics - Q1 2022 Update
3-7PayPal eCommerce Index 2022;




tagi: social commerce , food market , sales , trade , consumer , FMCG , wholesale , retail , food products , news , new products , food industry , retail chains , grocery stores , Poland ,